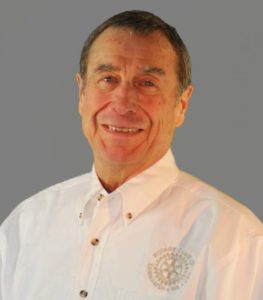 Mike is a retired (2011) engineer/businessman. He grew up in Eastern Oregon on a farm and became an Electrical Engineer' husband and father after college at Oregon State University. After a number of years working for companies in the space industry (Apollo)' medical equipment (testing for heart disease) and heavy equipment electronics' he started Vehicle Monitor Corporation in 1988. This was his vocation until 2011 when he sold his interest to his employees. Here are his curriculum vitae.
Career high lights include:
Mike, being an engineer, always had a passion to understand "why things are the way they are" and much of his life seeking answers to many questions. His bucket list includes documenting some findings that are not widely understood, but nevertheless important and creating a blog forum to discuss and promulgate the ideas. In addition, he has prepared some instructive materials and taught adult education classes and occasionally gives speeches at Rotary Clubs.
Mike Van Schoiack' July 3, 2012.